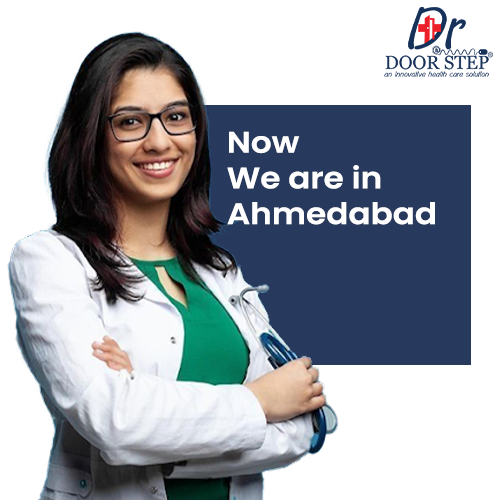 Technological Advanced Medical Services in Ahmedabad
It is the quality of services in medical field that makes Ahmedabad a 'Medical Hub in Western india'
We Dr At Doorstep are providing best quality medical care for the citizen on one click at their doorstep.
We are in a corporation limit restricting our self cater best quality care.
With rise in non communicable lifestyle diseases for prevention and treatment of acute disease converting in to chronic diseases like diabetes mellitus, hypertension heart disease,stroke ,obesity,DAD bring health care delivery system. Increase in urbanization,environmental pollution,insufficient access to medical treatment for poor and middle class family.DAD brings treatment of communicable disease during epidemics of chikungunya,malaria,swine flu along with vaccination near you.
Silver Package
-Ideal for individuals aged 21 to 40 years -Includes 60 tests -No queues, no hassles -Everything done at home
HbA1c (2)
Hemogram – 6 Part (Diff) (28)
Iron Deficiency Profile (3)
Lipid Profile (8)
Calcium Ion Specific Electrode Potentiometric Method Blood
Golden Package
-Ideal for individuals aged 21 to 40 years -Includes 60 tests -No queues, no hassles -Everything done at home
HbA1c (2)Doctor's Visit
Hemogram – 6 Part (Diff) (28)
Iron Deficiency Profile (3)
Lipid Profile (8)
Liver Function Tests (11)
T3-T4-TSH (3)
Urea Nitrogen Blood
Diamond Package
-Ideal for individuals aged 21 to 40 years -Includes 60 tests -No queues, no hassles -Everything done at home
Iron Deficiency Profile (3)
Lipid Profile (8)
Liver Function Tests (11)
T3-T4-TSH (3)
Urea Nitrogen Blood
Calcium Ion Specific Electrode Potentiometric Method Blood
Uric Acid Automated Blood