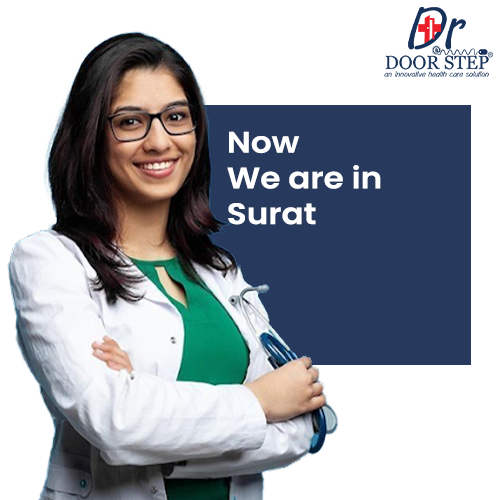 Technological Advanced Medical Services in Surat
It is the quality of services in medical field that makes Surat a 'Medical Hub in Western india'
We Dr At Doorstep are providing best quality medical care for the citizens on one click at their doorstep.
We are in a corporation limit restricting our self cater best quality care.
With the rise in non communicable lifestyle diseases for prevention and treatment of acute disease converting into chronic diseases like diabetes mellitus, hypertension, heart disease, stroke, obesity, DAD brings health care delivery system. Increase in urbanization, environmental pollution, insufficient access to medical treatment for poor and middle class family. DAD brings treatment of communicable disease during epidemics of chikungunya, malaria, swine flu along with vaccination near you.

Doctor
Bringing the 'Family Doctor Clinic' to your doorstep for personalized and convenient healthcare.
E-Pharmacy
Your convenient online pharmacy, delivering medications to your doorstep with a click.
Laboratory
Precise diagnostic testing at your convenience, ensuring prompt and accurate results.
Ambulance
Fast and reliable ambulance service, prioritizing patient safety and prompt medical assistance.
X-Ray
Advanced X-ray service brought to your doorstep, ensuring efficient and precise diagnostic imaging.
ECG
Dr At Doorstep's ECG service delivers quick and accurate cardiac assessments in the comfort of your home.
Nursing
Our qualified nurses delivers compassionate care and professional expertise to your doorstep, ensuring your well-being.